Recently there has been a superb range of comics and graphic novels published for younger readers and there are even more on the way. Here are some of the most popular recent releases and some of the best ones to look forward to.
Allergic
Allergic is a heartwarming tale about a young girl who is desperate for a dog but turns out to be allergic to it when she gets it. As she struggles to come to terms with her dream not being possible she is also forced to conquer the difficulties of growing up and the struggles that can cause with both friends and family. This book has been hugely popular in my class and is one that children aged 9 and up will adore.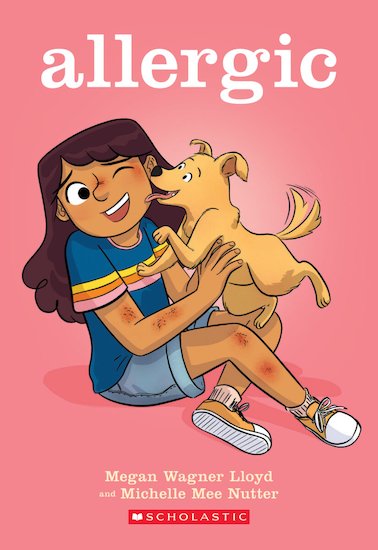 Cardboard Kingdom 2: Roar of the Beast
The first book was an absolute triumph and I consider it an essential in every classroom. My class has been waiting excitedly for the second to come out and finally it is within touching distance. The first was a tale full of important messages and dealt with many issues that children face on a daily basis. Most importantly it showed that everyone had qualities to be proud of and should be happy to embrace who they are instead of trying to hide it. To say I cannot wait for the sequel would be an understatement.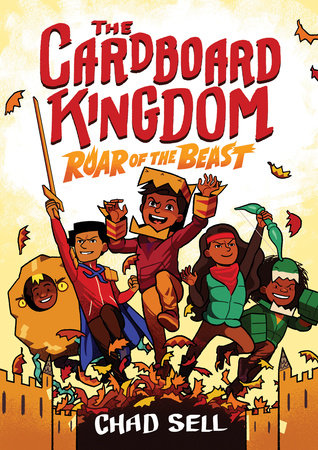 The Dragon Path
Ethan Young has created an action packed masterpiece with The Dragon Path. A book that begins with some scenes reminiscent of Mad Max before moving onto more Studio Ghibli esque vibes. The story is beautifully woven into the action and the characters are developed just in time for a pulsating finale. At times it reminded me of the excellent Nameless City by Faith Erin Hicks in both story and illustrative style and fans of that series will certainly enjoy this. This book is probably best suited to ages 8/9 and up but will be a big hit with a very wide audience and many older readers will adore it.
Ham Helsing Vampire Hunter
The name and front cover of this upcoming Random House release were enough to convince me it would be a worthy investment. A clear and wonderful play on Van Helsing that sees the vampire hunting being carried out by a pig. With an adorable looking main character and the potential for action blended with plenty of comedy this is highly likely to be a big hit with the middle grade audience.
Stepping Stones
Stepping Stones is a vital book for those going through the trauma of their family separating or dealing with becoming a belnded family. Based on the authors own life it follows the trouble that comes with becoming a blended family and trying to become friends with your new family members. Set on a farm with lots of mischevious animals and full of real life anecdotes it will be a big hit with all children but especially those struggling through similar cicumstances.
Miles Morales Shockwaves
Part of the new Marvel range designed for younger readers this is sure to be a smash hit after the stunning accomplishment that was Into the Spider Verse. Miles is an important character for so many reasons and getting the chance to explore him further is sure to be an engaging experience for all readers. Fans of Marvel or the hugely popular computer games will be pleased but this series stands a good chance of recruiting lots of new Marvel readers.
Banana Fox and The Secret Sour Society
A slightly younger target audience (6 and up) for this one but plenty of older children will appreciate the absurdity of Banana Fox. Light hearted and full of daft comedy throughout this is a great book for children starting to read longer books or older children who are struggling to find that engaging read. Dog Man fans are sure to enjoy it but it has the potential to be a hit with anyone who is willing to embrace the silliness of Banana Fox and his escapades.
Monster Friends
Another book aimed at a slightly younger audience this upcoming release is full of beautiful imagery and messages about how people who are opposites can still be great friends. Less confident readers will find this a safe and helpful introduction to graphic novels whilst more experienced readers will be engaged by the stunning illustrations. This is sure to be a popular read with younger and older readers alike.
For even more suggestions and recommendations follow me on Twitter @RuddickRichard or check out my blog http://www.comicsinclass.school.blog
Richard Ruddick